Commercial Truck & Auto Insurance
Your business is thriving. You might be a contractor splurging on a top-of-the-line pickup. Perhaps your flower shop achieved its goal of an all-electric fleet of delivery vans. Maybe social media raves for your fusion tacos created enough demand for a second food truck.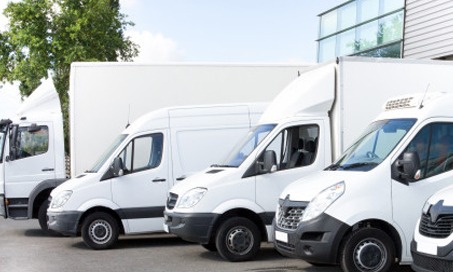 Commercial Car Insurance in Texas
However you use vehicles in your business, one thing is clear: You need commercial auto insurance. And Daniel Medina Insurance can help with coverage options that reduce risk and improve operations.
Because Daniel Medina Insurance agents are also small business owners, they understand the unique challenges of commercial driving in today's increasingly distracted world.
Commercial Car Insurance discounts
Check out a few of Daniel Medina's Insurance discounts aimed at lowering your Commercial Car Insurance cost.*Disclosure
Already have another policy with Daniel Medina Insurance, such as auto, home, renters, RV, or boat? We'll add a discount for bundling to your Commercial Car Insurance policy.
Being a safe rider pays off, and you'll get a discount if you've had no accidents or motor vehicle violations in the last three years.
What does Commercial Truck & Auto insurance cover?
A Daniel Medina Insurance Commercial Automobile policy can provide liability and physical damage coverage for both small and large fleets of commercially owned vehicles. Daniel Medina Insurance Commercial Auto Vehicle coverages include:

Liability Coverage*
Uninsured Motorists Coverage*
Underinsured Motorists Coverage*
Physical Damage Coverage*
Some popular business insurance options
Commercial auto coverage is just one component in a full menu of business insurance options available from Daniel Medina Insurance.
Your agent can also discuss coverage for other possible risks like:
Injuries
Risk:
A customer visiting your office is injured when she trips on a step in the hallway.
Coverage:
Business liability insurance can help with associated medical and legal costs, and judgments resulting from lawsuits.
Property damage
Risk:
You lose your ability to generate business income while your shop is closed to repair fire damage.
Coverage:
Business property insurance can help when a covered event interrupts your company's income.
Homeowner Insurance Discounts
As a homeowner in Texas, you need to protect yourself and your home from the desert climate and its unexpected damages. But you can get great coverage for a great value, too. Learn more about Daniel Medina Insurance Homeowners Insurance discounts to see if you qualify for additional savings:
Data breaches
Risk:
A hacker gains access to your computer system and steals customers' credit card information.
Coverage:
Cyber liability and data breach response insurance can help with investigation, reputation management, contacting customers and more.
Commercial Truck & Auto FAQ's
What is the cost of commercial automobile insurance?
The cost can vary. There are many independent factors that impact what you will pay for commercial auto insurance such as the type of the vehicles, driving history, garaging location(s) and the coverages or limits you select.
Is there difference between a fleet and non-fleet commercial auto policy?
A fleet is defined as five or more self-propelled autos under one ownership and used for business purposes. A policy with less than five self-propelled autos is considered a non-fleet policy.
If I have personal insurance, do I need commercial auto insurance?
A commercial auto insurance policy provides coverage for commercially owned vehicles used in business operations. A personal auto policy provides coverage for personally owned vehicles that are operated by individuals or family members for personal use.
What is provided under Physical Damage Coverage* in a commercial auto policy?
Physical Damage Coverage protects your owned autos against accidental loss or damage, including:
Collision coverage – protection against damage and loss in the event of an accident
Comprehensive coverage – protection against damage or loss caused by something other than a collision such as hitting an animal or theft
Specified causes of loss coverage – protection against specified peril such as vandalism, hail or fire